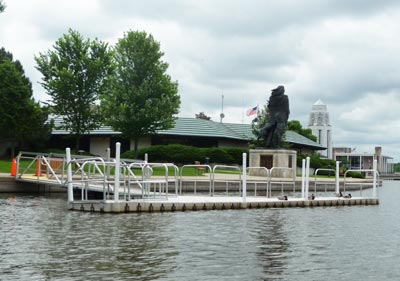 Frank Gorham Canoe Launch on the Fox River
Located at the Municipal Complex along the Freedom Trail just north of the Police Station in downtown St. Charles, the Frank Gorham Canoe Launch was officially dedicated and opened on May 10, 2008. The Canoe Launch was funded by a grant from the Illinois Department of Natural Resources that the River Corridor Foundation applied for on behalf of the City of St. Charles. Frank Gorham served on the Downtown Partnership River Committee for over 5 years and together with Elizabeth Bellaver and Kim Malay played an instrumental role in obtaining the IDNR grant.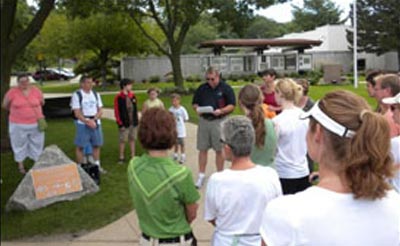 Canoe Launch dedication
It is with great respect and appreciation that this canoe launch be dedicated in his honor. We would like to thank the City of St. Charles for their support and assistance along with the St. Charles Canoe Club for their support and donation of $1,000 toward the project. Addition of the Canoe Launch provides needed access to the Fox River for more people to enjoy the recreational opportunities on the Fox River.